About Us
CalAsia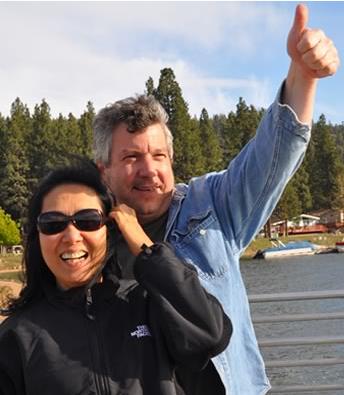 Construction was formed in 2003 by John Murawski and his wife Myrna Murawski. Since that time CalAsia has completed over 500 projects from restaurants to custom homes, from retail to ground-up buildings.
It is our commitment to provide the best possible service to our customers within the most reasonable time schedule for a fair cost. It is also our commitment to attempt to share our knowledge, in the most direct fashion possible, with our clients and bring an understanding of the process, codes and practices to everyone on the construction team. In doing this, we have found partnerships can be created and with this team effort stress is reduced, time and money are saved and friendships are formed.
John and Myrna, along with the core staff at CalAsia, have been building restaurants for over 25 years. Through these years, we have developed a straightforward but extremely thorough system of managing projects and especially restaurant projects which carry their own set of particular challenges. We have an efficient staff of administrators who are actively engaged on all aspects of each project from the first call to the final punch and on into call back service during operation.
We also have a full staff of fine finish carpenters, concrete specialists, framers, electricians and general laborers. This allows us to perform on large and small projects alike and adhere to difficult completion schedules. These forces are sometimes used to perform change order work that might otherwise be very costly (if performed by a subcontractor) and allow us to be more flexible on extremely small size projects.
We are aware that one learns every day and the more we know, the more we realize, that there is always more to learn. We strive to grow with every project, lending our experience but also listening and learning from the team. "Team effort" is an easy mantra but really you either work as a team or you don't. We strive to operate as part of group to a common goal which then benefits everyone in the group and everybody wins.
We hope you will invite us to join whatever journey you are on and give us the opportunity to service you.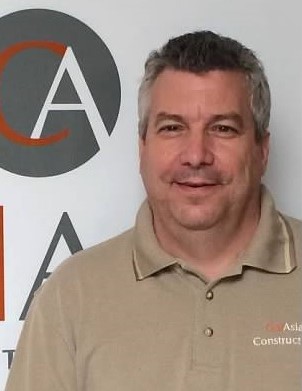 John started  in construction at the age of 14 working in the trades and learning from his elders. After working in many other fields including running various small companies he returned to construction in 1990 and has been building restaurant and commercial projects steady since. The decade of the 1990's was spent working for the premier restaurant builder of the day with premier clients such as Cheesecake Factory, Daily Grill, Ben and Jerry's, Chin Chin, Joachim Splichal and Wolfgang Puck. In fact it was Wolfgang Puck who took the first full scale high end restaurant to Las Vegas (Spago) which opened the gates to the scores of high end and celebrity chefs to follow suit.
At the turn of the millennium John and Myrna formed their own alliance which has evolved into arguably one of the most prolific restaurant builders in Los Angeles today. On any given week you will find multiple restaurant projects in the press either upcoming, in construction or just opened that we built by CalAsia.
Mostly John enjoys spending time with family and whatever hobbies suite the grandkids at the present. John and Myrna regularly contribute to charity both through monetary contributions and volunteer labor. They both share a love for music and once planned a European trip around a Paul McCartney concert in Vienna.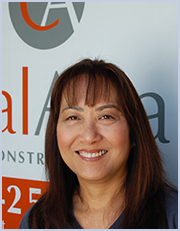 Myrna graduated from Manila Central University (DDS) in the Philippines then worked with her family practice until she relocated to the United States in 1984. The family practice also buys and maintains property to which all the family members participate.
In 1999 Myrna stepped full force into the construction world joining her husband as he formed a new construction company with the intention of servicing the industry to the highest possible standard. Once CalAsia was formed Myrna took on the role of CFO. Upon posting of a full time CFO Myrna has taken on the position of COO where she now directs the everyday operations.
In addition to caring for her elderly parents and tending to her grandchildren Myrna donates to charities of her choice and volunteers her time in the dental field and is a registered notary public.