Engineering functionality meets designer elegance at Supplyframe DesignLab – a hothouse for hardware innovation and prototyping
Think of a Silicon Valley start-up in its early days, and you'll probably imagine a couple of coffee-fuelled friends working passionately on their project late into the night, in a basement or garage. That's at the opposite end of the spectrum to the cool sophistication you'd expect to find in a creative agency.So how would you bring those two extremes together in a single workplace environment?
This was exactly the challenge facing California-based tech company Supplyframe when they brought architects Cory Grosser + Associates on board to create the DesignLab.
Architect Cory Grosser says Supplyframe had recently acquired Hackaday, an online computer engineering community.
"Hackaday was a strictly digital environment for people to share engineering ideas," says Grosser.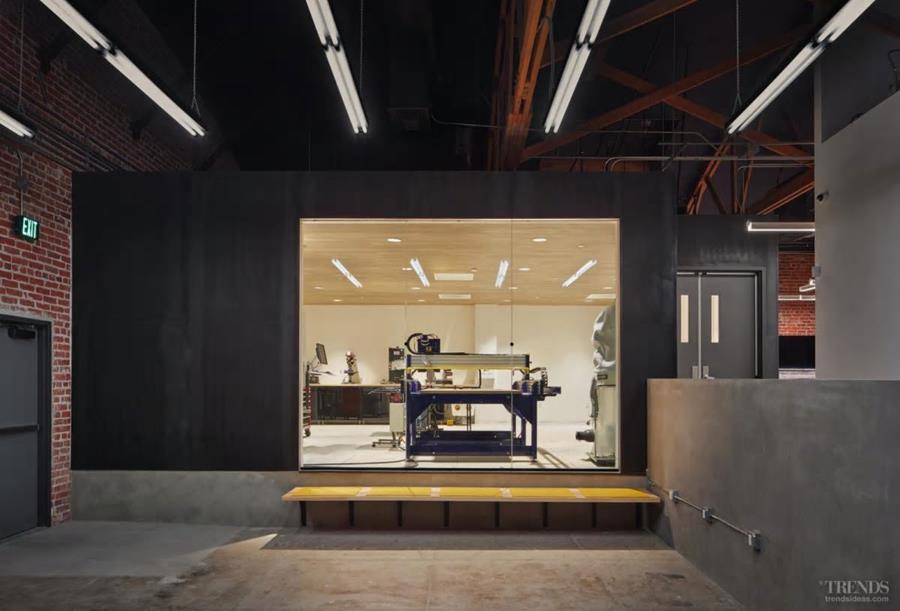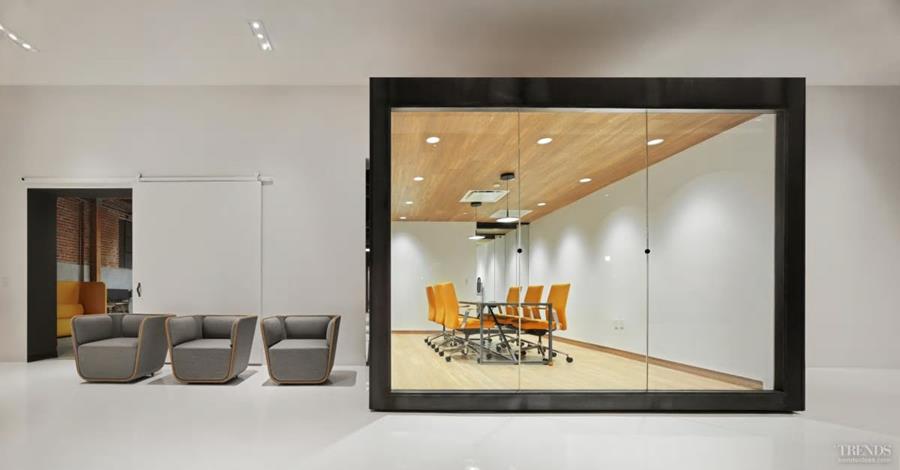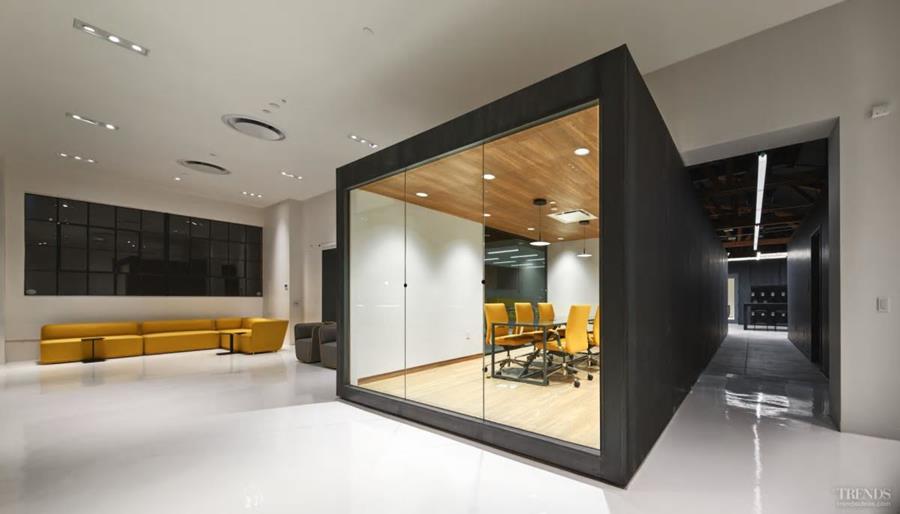 "DesignLab was to be a physical space where those ideas could be brought to life and tested in real life. It was an opportunity for Supplyframe to support Hackaday, while keeping a finger on the pulse of the latest tech innovations.
"But they also wanted to have an emphasis on the design side from the start of the process," says Grosser. "Somehow we had to deal with the disparity between an engineering and a design environment and bring the two together."
The building selected to house DesignLab was a 1910s building in Old Town Pasadena – just a few minutes walk from Supplyframe's corporate head office, also designed by Cory Grosser + Associates.
The historic brick building had had a diverse history, having once been home to an auto garage, Masarati dealership, Art Center College of Design annex, and even an Apple retailer. Like many old buildings in this earthquake-prone area, it had been structurally strengthened in an earlier retrofit.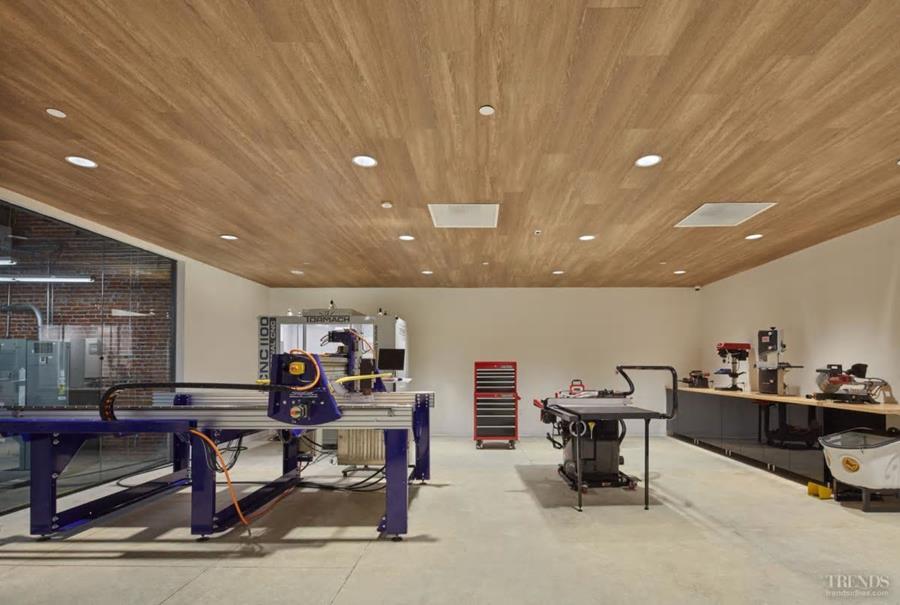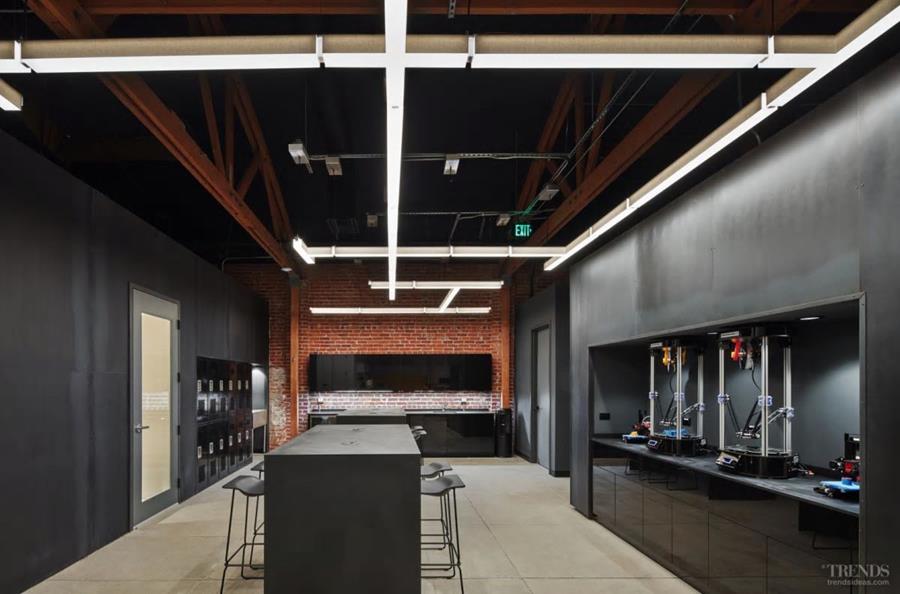 "Being in a historic district meant there were restrictions such as what we could do to the facade. But inside we stripped everything out, back to the shell – leaving the brick walls on all sides, and the bow trusses in the ceiling."
The interiors needed to accommodate flexible workspaces, 3D printing facilities, an engineering workshop and soldering stations, as well as community space for lectures and events.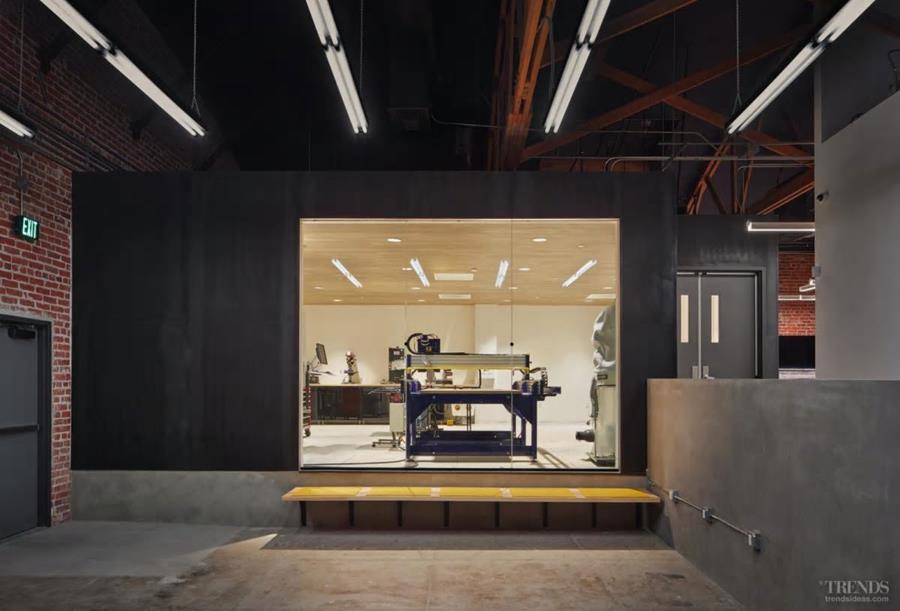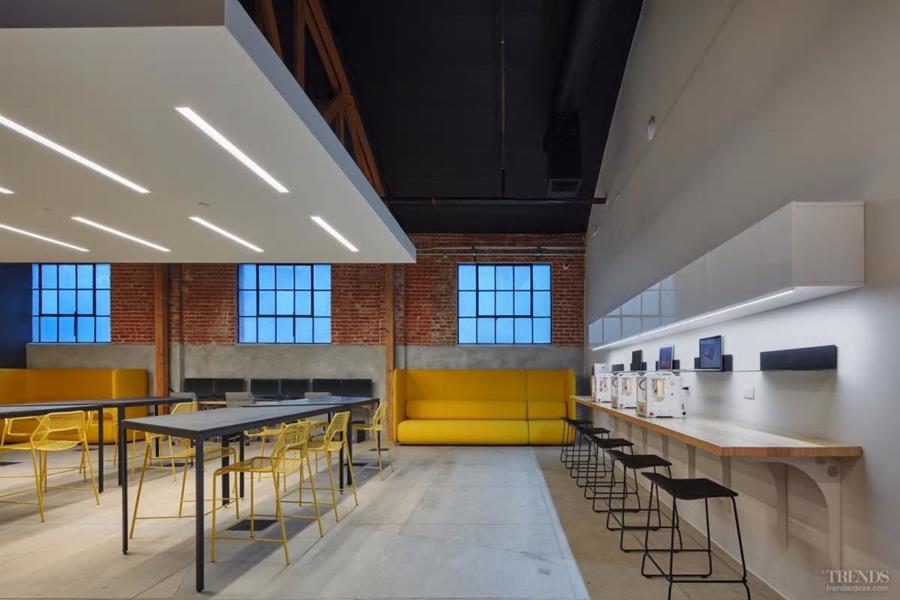 Front of house is a stark white, public-facing gallery space, creating the feeling of a crisply designed office reception area. Adding to this look is the steel-clad conference room, which protrudes into the space from the work areas behind.
The engineering workshop with its CNC machines was positioned at the opposite end of the 455m2 building, next to a large roller door and loading dock, giving easy access for production materials.
The main work area sits in between these two spaces and has been designed so that its work tables can be reconfigured for workshop events, or be totally cleared out for larger public gatherings.
"We wanted the space to be dark and moody – to give it that late night, basement atmosphere – but we also wanted a design that would appeal to designers and artists so they would come and collaborate with the engineers on their projects."
As a result, DesignLab isn't the warm loft concept that the building might initially suggest, but rather is deliberately stark, industrial and elegant.
Referencing traditional factories and workshops, the design team employed a material palette of blackened cold rolled steel, raw concrete and rough-sawn timber, while the use of glass, glossy black and white surfaces, and premium furnishings reflect the elegance of workspaces in high-end creative agencies.
"By introducing this high level of design into an engineering space like this, design also becomes a bigger part of the product itself, and not just an afterthought," says Grosser
Credit List
| | |
| --- | --- |
| Project | Supplyframe DesignLab |
| Location | Pasadena, California |
| Architect | Cory Grosser + Associates (CGA) |
| Construction | Cal Asia Construction |
| Mechanical and electrical engineers    | SG Engineers |
| Windows and glazing | Custom frameless glass |
| Wallcoverings | Cold rolled steel |
| Lighting | Accent lighting grid by Barbican Metro |
| Workstations | Custom designed by CGA, manufactured by John Ford |
| Tables | A Single Tree |
| Work chairs | Bludot Hot Mesh Chairs |
| Meeting room chairs | Alta; Bernhardt – designed by CGA |
| Meeting room table | Strut table by Bludot |
| Reception furniture | Elle Collection, Cumberland – designed by CGA |