L.A.'s newest boutique hotel combines opulence and modernity in equal measure
PRG Hospitality Group and Martyn Lawrence Bullard present a brand new boutique hotel in the heart of Los Angeles, revitalising old glamour. Photographed by Jaime Kowal.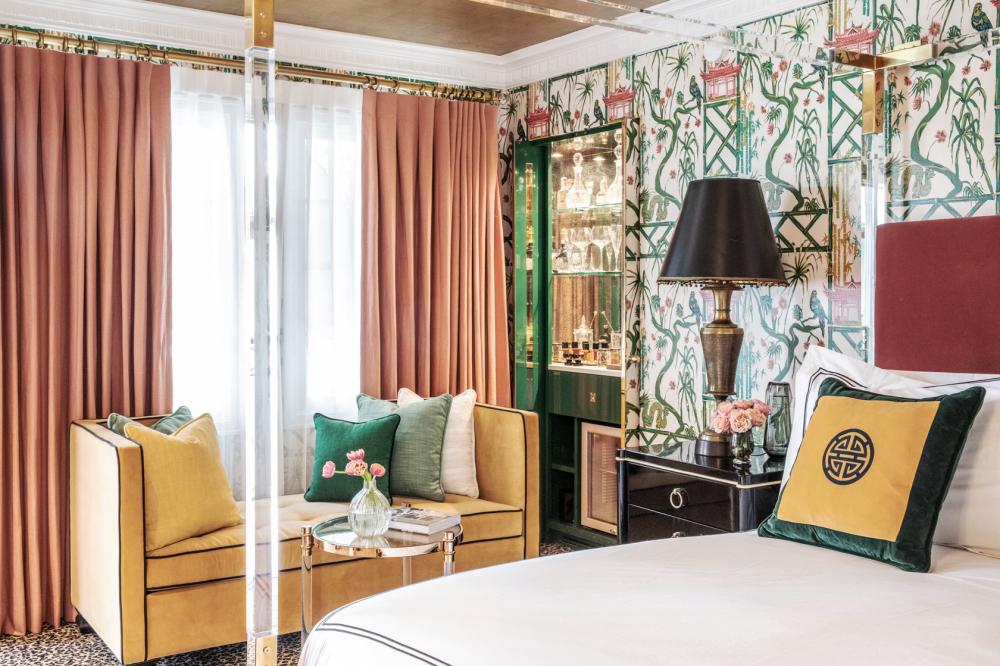 Have you ever wished you could be transported back in time to take a peak inside the Old Hollywood stars' dazzling and lavish homes and experience the decadent and luxurious lifestyle of the cinema's Golden Age? There is a new hotel in Los Angeles that might just offer exactly that.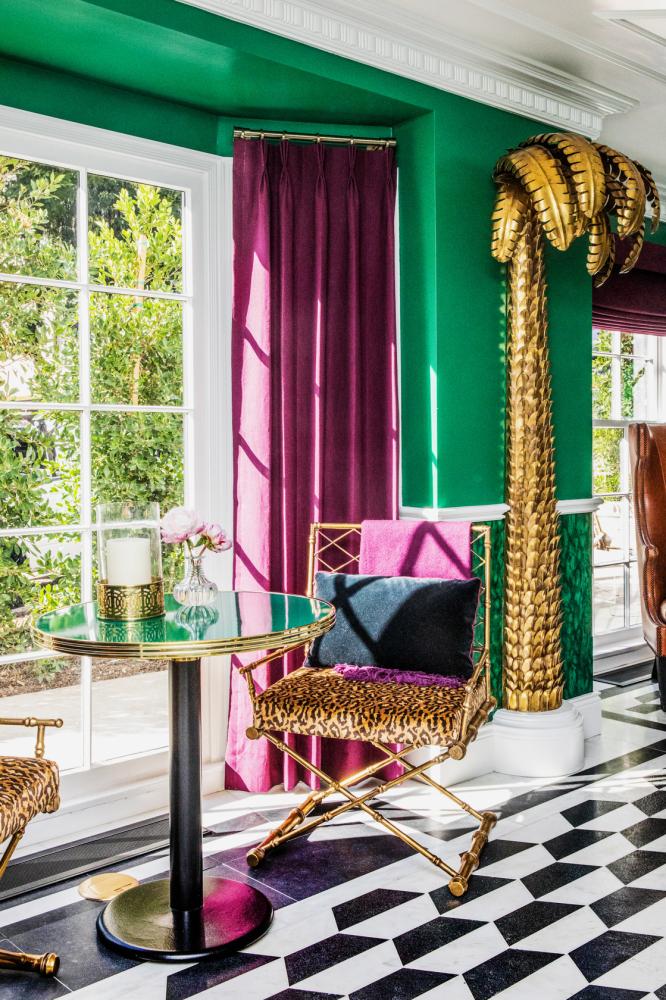 Welcome to The Prospect Hotel – a new luxury boutique hotel brought by PRG Hospitality Group in collaboration with the multi-award-winning designer Martyn Lawrence Bullard. Opening its doors just in time for the Oscars, it's situated within a 1939 Regency-style building in the Whitley Heights neighbourhood of Hollywood, where celebrities like Jean Harlow and James Dean used to reside.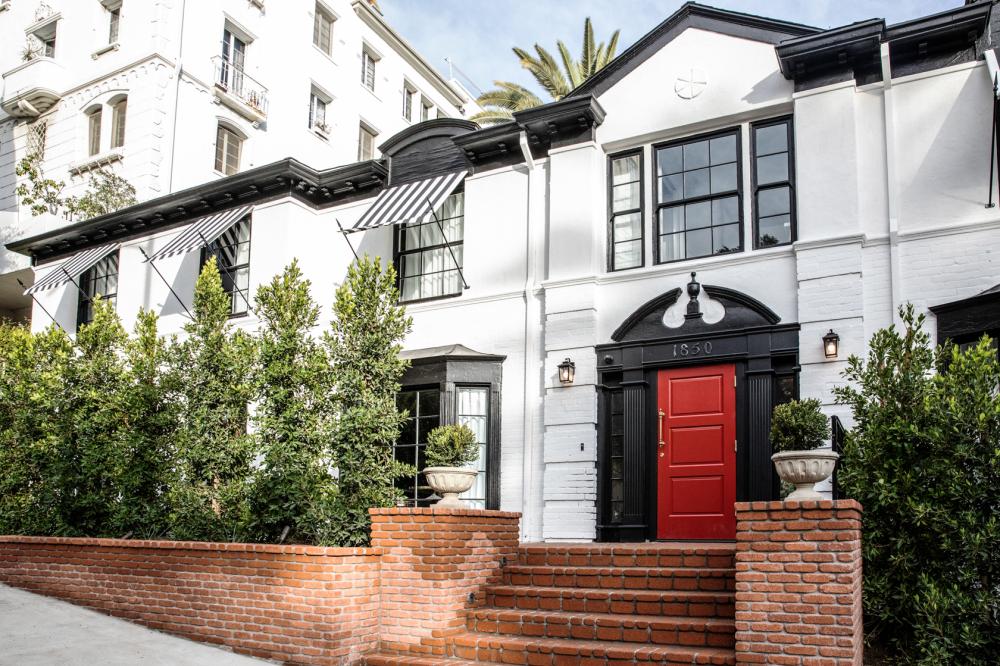 The newly restored black-and-white facade is somewhat inconspicuous, if not for the bright red door, which leads into a light-filled intimate lobby, decorated with golden palm trees, emerald panels and lush velvets.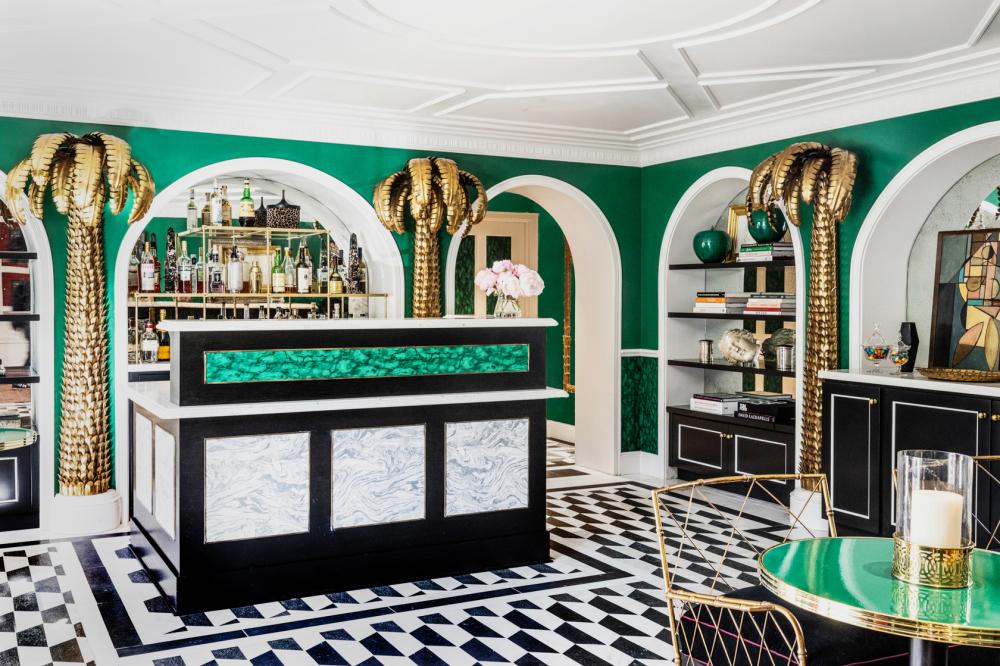 Upon arrival guests may treat themselves with a classic cocktail at an elegant bar, which also serves as a setting for the hotel's breakfast open in partnership with the Tartine Bakery.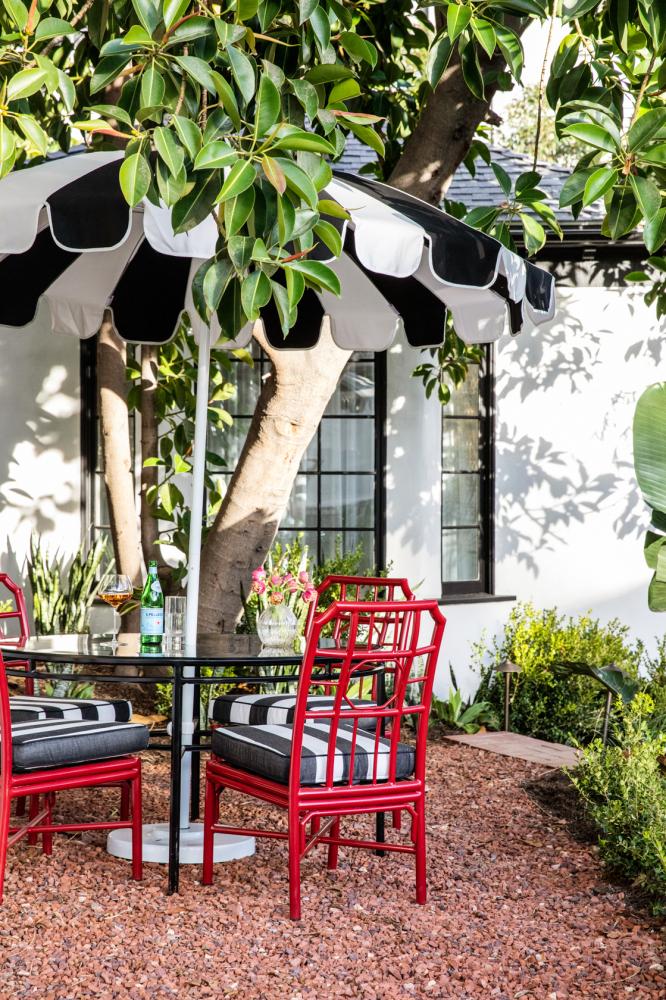 Through to a peaceful courtyard garden, filled with greenery of palm trees and cactuses, it is a chic but laid-back space for morning coffees and relaxing afternoon reads — a private secret haven just minutes away from the bustling Hollywood Boulevard.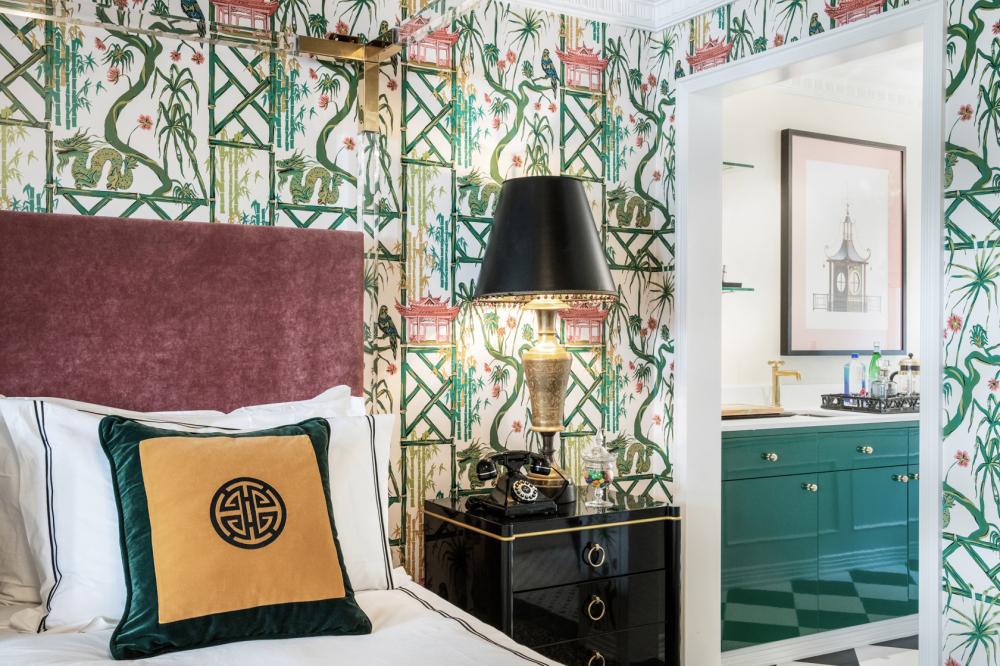 The 24 rooms, each uniquely designed by Bullard, are ultra-glamorous, grand and tastefully kitsch. Taking inspiration directly from some of area's most famous residents, the designer explains that, "the Mata Hari room, for instance, has been designed as a nod to one of the sets in the 1940's movie starring Greta Garbo, all with a healthy dash of Tony Duquette and Billy Haines decorating drama."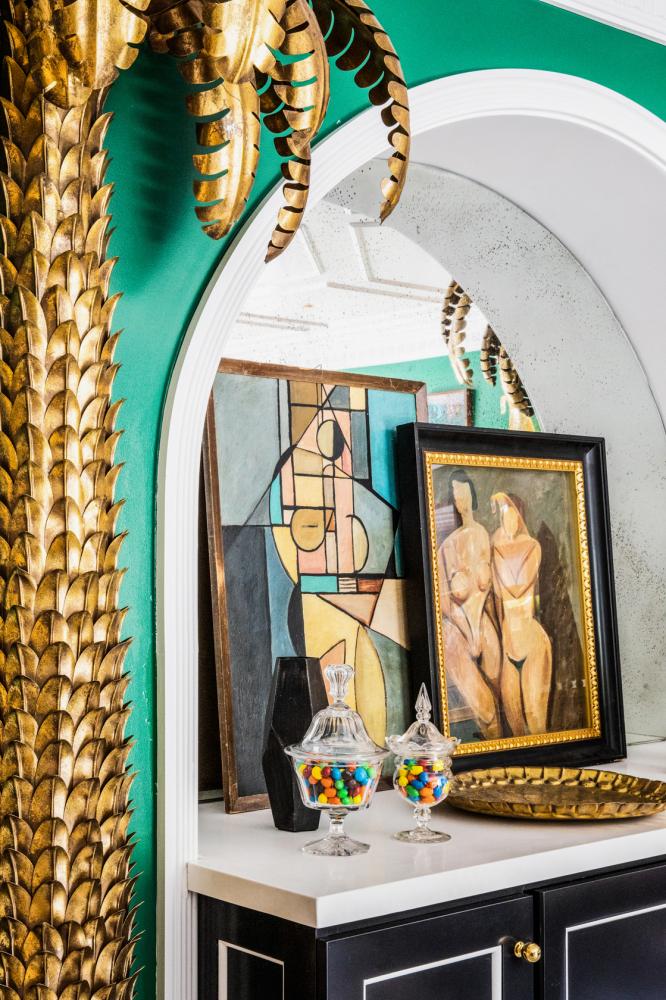 Known for his luxurious, eclectic and sophisticated decor preferred by the likes of Elton John, Cher and the Kardashians, the designer has sourced vintage artwork and historic memorabilia to fill the suites, creating a variety of multi-layered and bold interiors.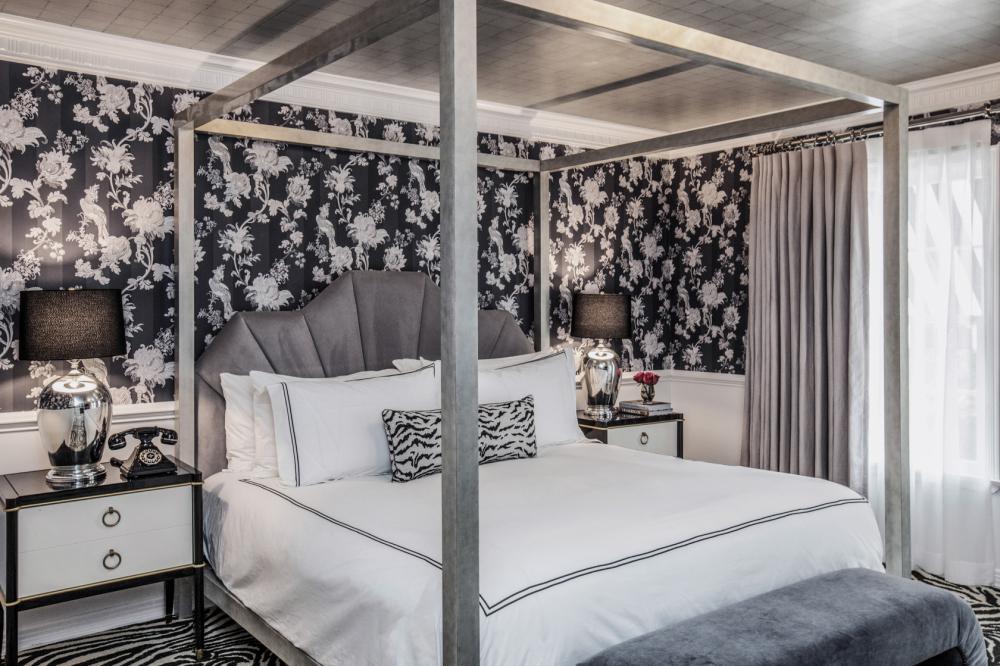 One of the rooms evokes a scene from a black-and-white movie, with a sombre grey palette, plush four-poster bed and a custom-made botanical wallpaper adorning the walls.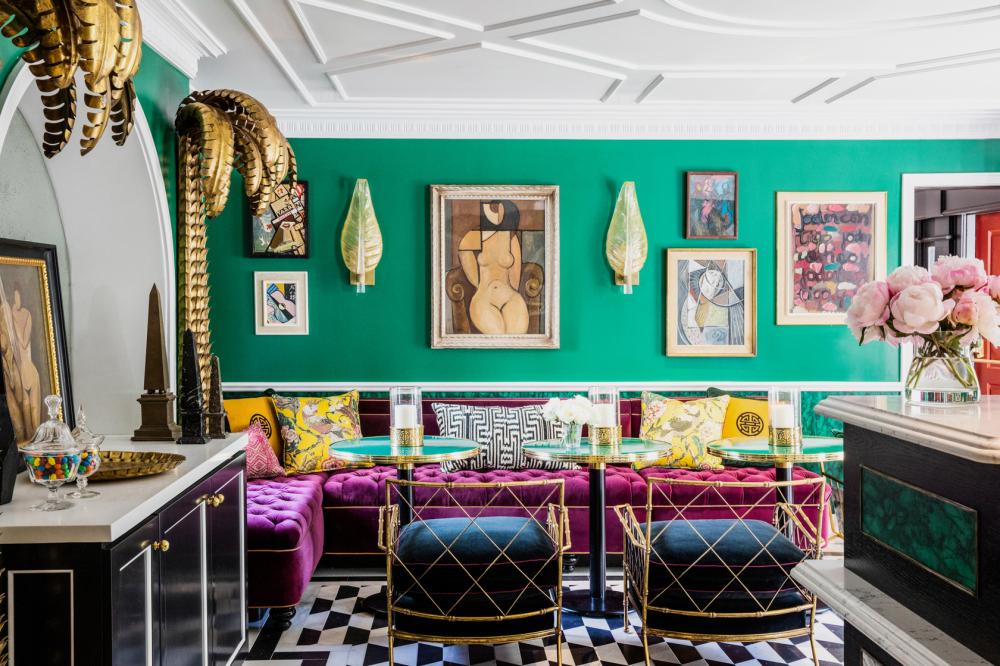 "I love the wild mix of wallpapers used throughout the hotel. These add such character to each space and give individuality to the hotel. The gilded French palm trees in the lobby are one of the stars, adding a touch of vintage Hollywood nightclub to the environment, think the coconut grove and the famed supper clubs that used to line Hollywood Boulevard in the 1940's spaces that were once home to Oscar ceremonies, celebrity liaisons and mobster filmmakers," says Bullard.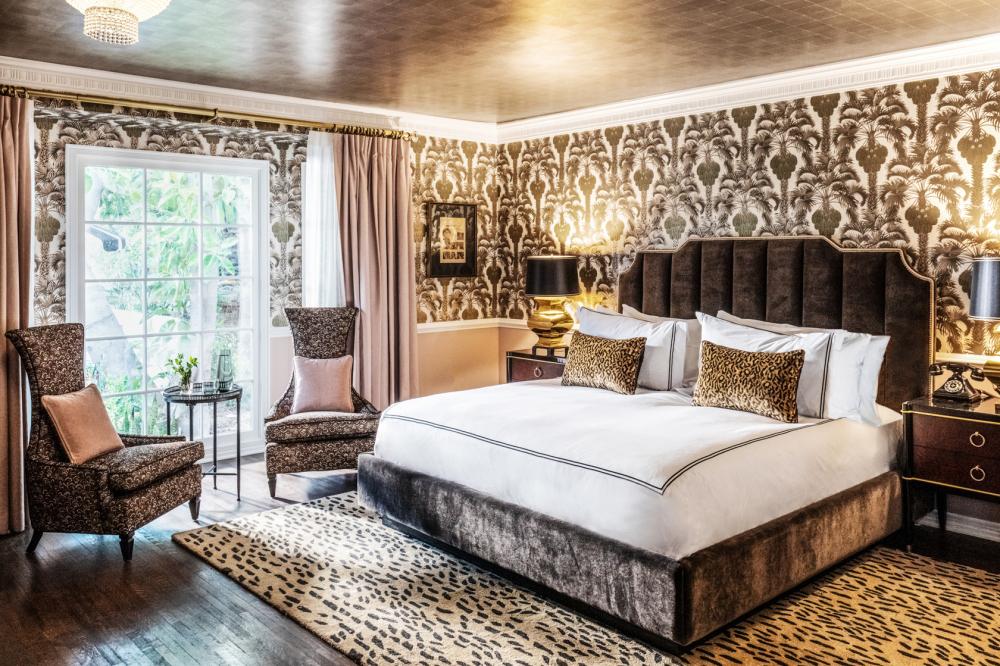 Another room is outfitted in sumptuous gold, with a magnificent gold-leafed ceiling and leopard-print cushions and rugs. As a final touch, all bathrooms offer Diptyque goodies and Derek Rose bathrobes.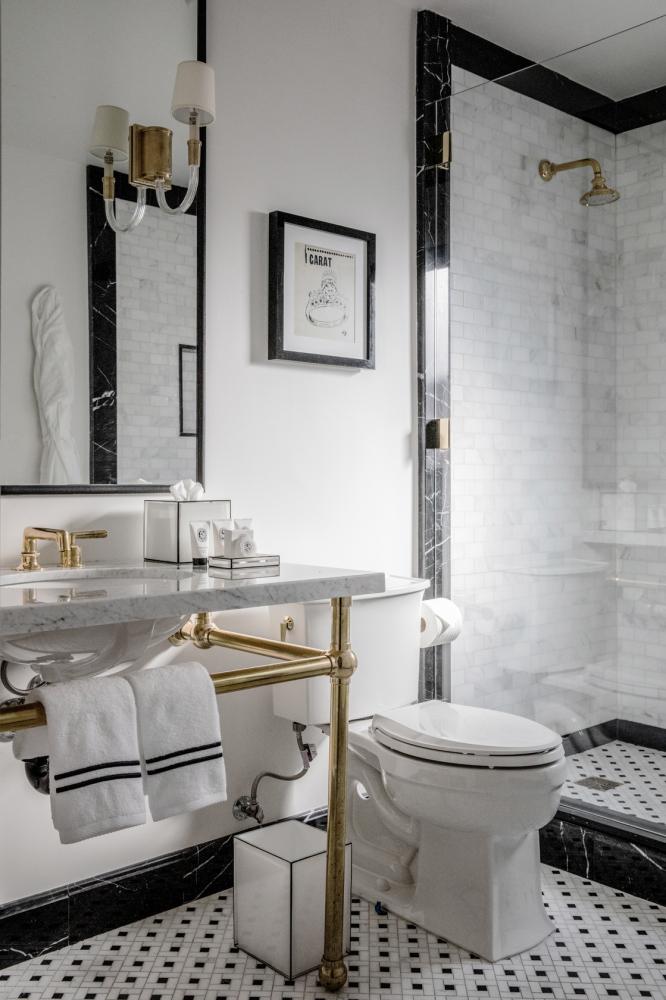 For those enthralled by the old-school glamour and the dazzling era of Hollywood cinema and wanting to reside as stars of the golden screen – you will also have exclusive access to NeueHouse Hollywood private workspace and cultural home for creators. Serious opulence all the way. Scroll to see more of The Prospect Hotel.
Source: Vogue Living