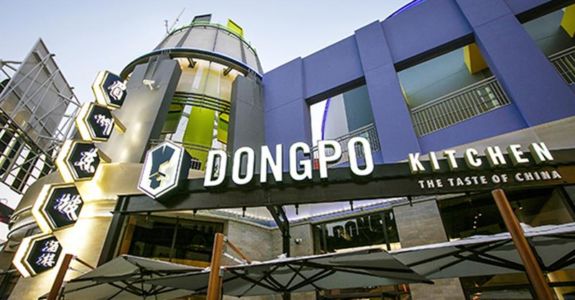 Chinese Group's First Casual-Dining Outpost Opens
Since 1996, restaurant group Meizhou Dongpo has served millions of customers in over a hundred fine-dining locations in China, all with an emphasis on perfecting traditional Sichuanese cuisine in a formal setting.
Owners Chef Wang Gang and his wife, Liang Li, brought their fine-dining concept to Los Angeles in 2013 but were looking for other brand expressions. Located at Universal CityWalk Hollywood, Dongpo Kitchen is their first casual-dining location. It features an open kitchen and seating for more than 100, including an open-air patio.