The 16 Hottest Brunch Spots in Los Angeles, January 2019
The newest places to grab weekend brunch
There's nothing better than a great brunch to either kick off or cap the weekend's festivities. Saturday and Sunday mornings (and often into the afternoons) are prime time for weekend dining warriors to grab a bloody mary, mimosa, or bellini, because, well, if there isn't booze, brunch is just a late breakfast.
Thankfully Los Angeles is (almost) always blessed with great weather, so there's usually a seat on the patio and a big plate of eggs at the ready. Here now, some of LA's hottest brunches, offered geographically from north to south.

1. Superba Snacks + Coffee
712 S Arroyo Pkwy Pasadena, CA 91105
(626) 522-7008
This bright Pasadena restaurant has finally opened after nearly two years in development. Outfitted to maximize the weekend brunch crowd, the menu sports everything from grain bowls and breakfast sandwiches to avocado toast.
2. All Time
2040 Hillhurst Ave. Los Angeles, CA 90027
(323) 660-3868
With a pleasant patio and standout coffee program that comes from longtime consultant Tyler Wells, it's easy to spend a leisurely weekend afternoon at Los Feliz newcomer All Time. The brunch menu of breakfast burritos, chilaquiles, and avocado toast certainly adds to the appeal.
3. Atrium
816 N Vermont Ave. Los Angeles, CA 90027
(323) 607-6944
Innovative Californian fare from chef Hunter Pritchett is what it's all about at this new Los Feliz spot. Dig into the smashed avocado focaccia for something light, or the burger with housemade Cheez Weez for something heftier.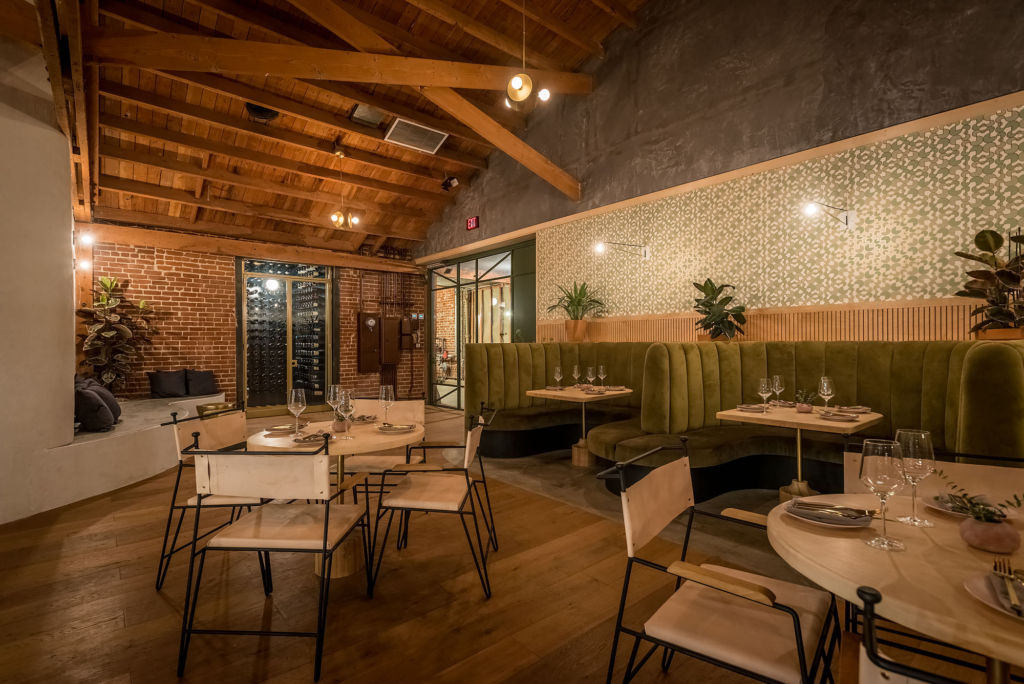 4. Ma'am Sir
4330 Sunset Blvd. Los Angeles, CA 90029
(323) 741-8371
Charles Olalia takes on brunch in Silver Lake, one of the Eastside's most crowded times to dine during the week. There's a bigger focus on Filipino breakfast dishes, like ensaymada, puto especial, and arroz caldo, though anyone looking for a more substantial brunch dish can opt for the corned beef pan de sal sandwich.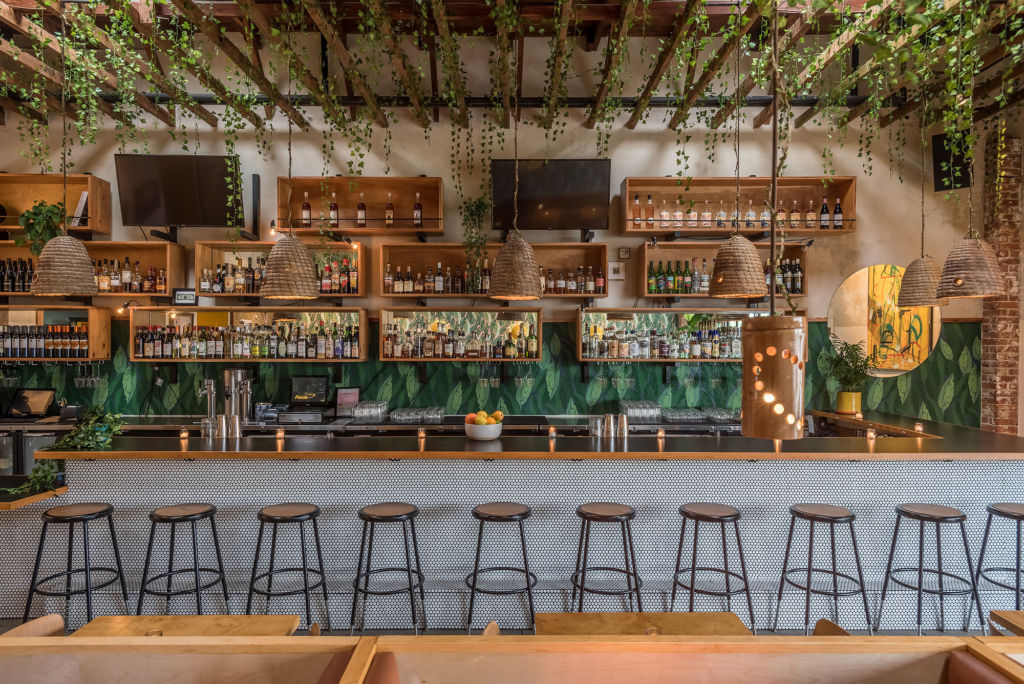 5. Spartina
7505 Melrose Ave. Los Angeles, CA 90046
(323) 782-1023
Stephen Kalt does an Italian-inspired brunch on Melrose serving everything from a crimini mushroom and fontina frittata to a Calabrian hot chicken sandwich. Weekend brunch warriors can even go for $18 bottomless mimosas or aperol spritzes, which goes really nicely with one of Spartina's prime patio tables.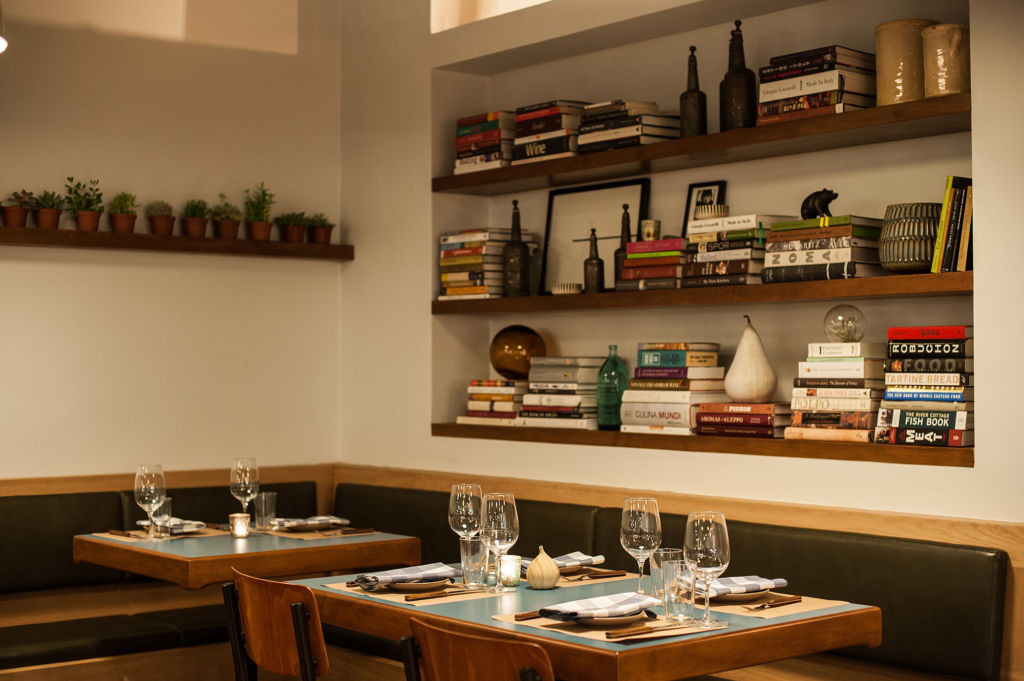 6. Yarrow
487 S Fairfax Ave. Los Angeles, CA 90036
Royce Burke of Secret Lasagna fame has turned his attention to yoga studio Hyperslow, opening a breakfast and lunch cafe dubbed Yarrow. The multi-talented chef is focusing on innovative preparations of vegetables that takes the form of carrot tartines and a breakfast burrito with mushroom, zucchini, carrots, cauliflower, charred lemon romesco. Don't skip the beet-tinted farro salad, loaded with crunchy cucumbers, tomatoes, and roasted carrots.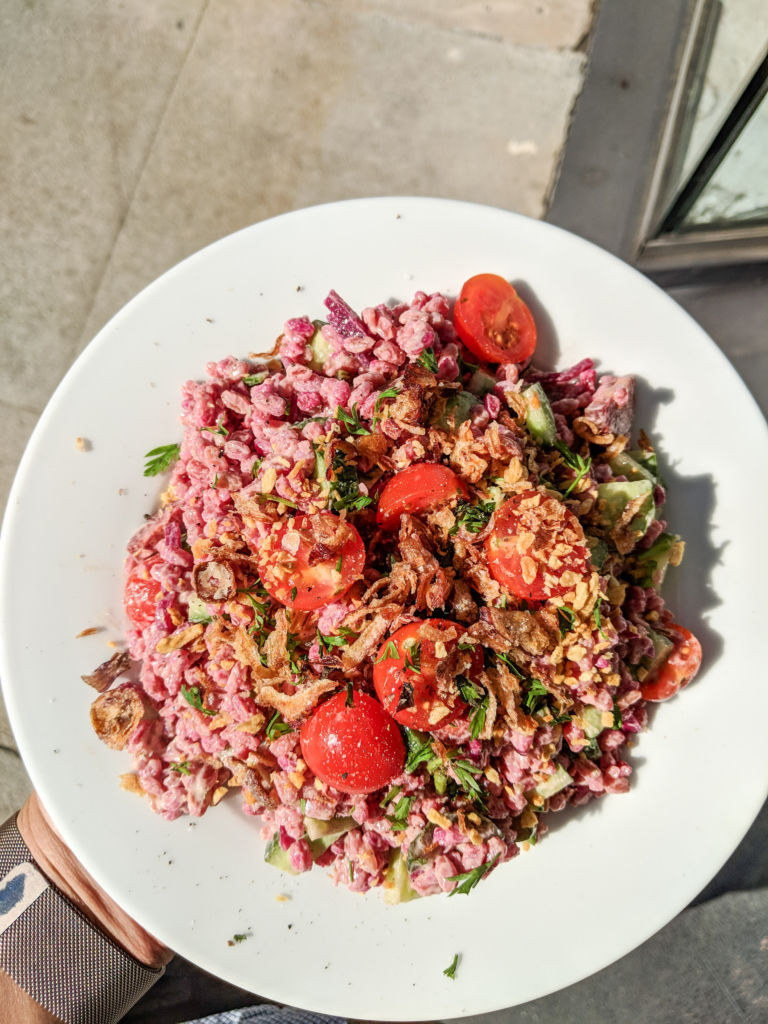 7. Lately Restaurant
970 N Broadway #114 Los Angeles, CA 90012
(818) 804-8145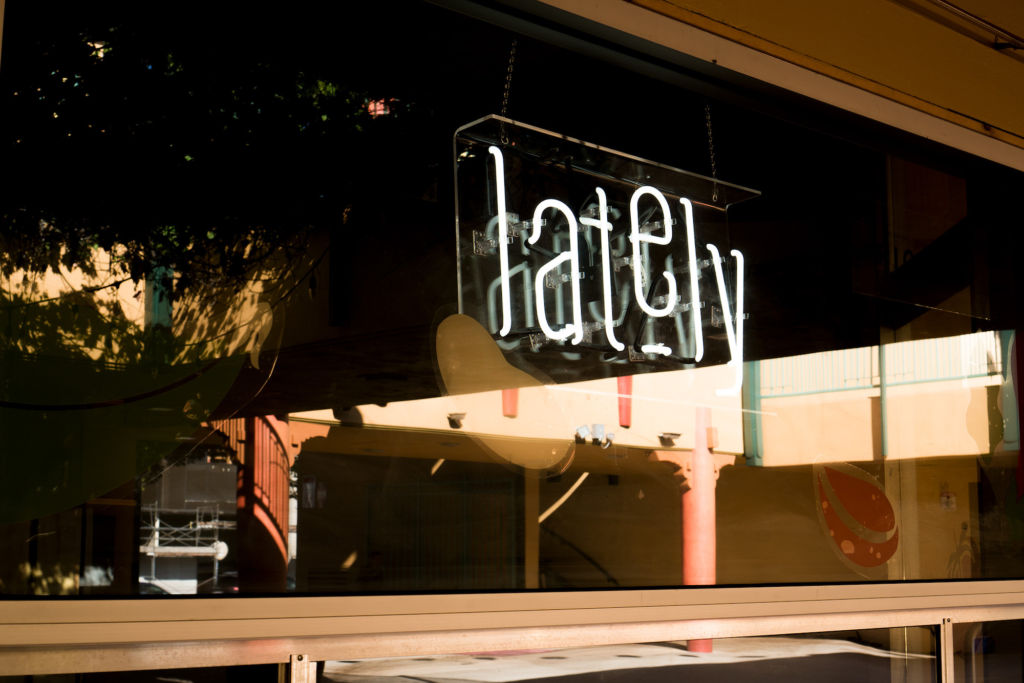 8. Here's Looking At You
4202, 3901 W 6th St. Los Angeles, CA 90020

(213) 568-3573
For the most innovative brunch in town, look to chef Jonathan Whitener's Koreatown hotspot. There's a Jerusalem bagel with smoked salmon roe, lebni, and herbs on the menu, as well as a coconut waffle with koji and blueberries. The cocktail offerings are just as thoughtful, so definitely plan on imbibing.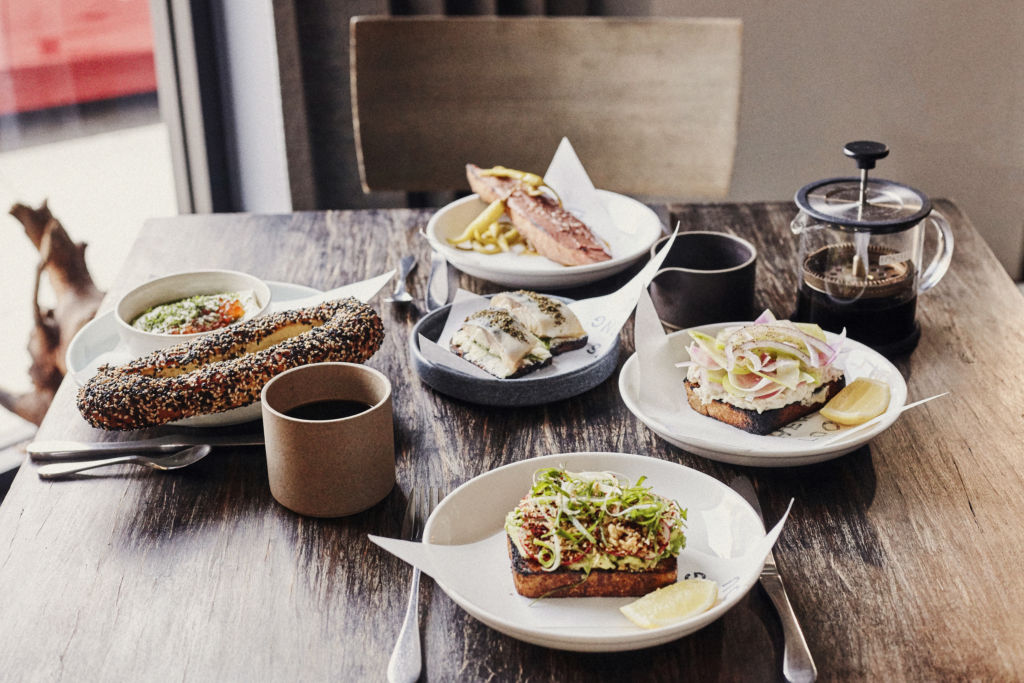 9. WP24 by Wolfgang Puck
The Ritz-Carlton, 900 W Olympic Blvd. Los Angeles, CA 90015
(213) 743-8824
WP24 continues to rotate its brunch menu, most recently focusing on an all-you-can-eat style during the holidays. Regardless of the season, there are few better places to catch a Downtown bite with big views to match.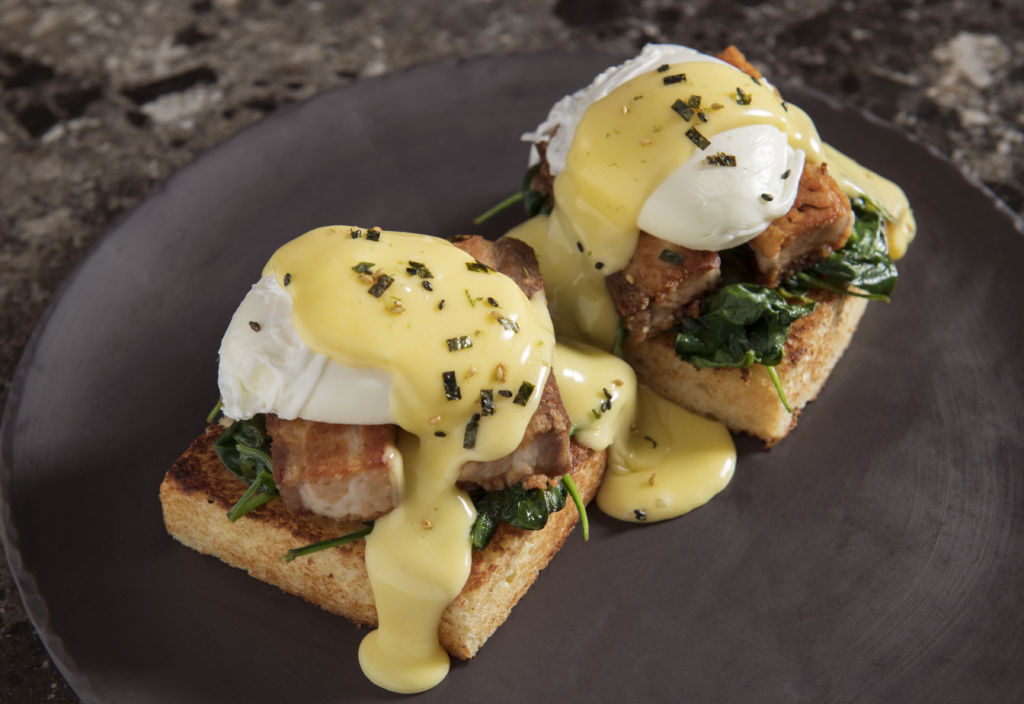 10. Rossoblu
CITY MARKET SOUTH, 1124 San Julian St. Los Angeles, CA 90015
(213) 749-1099
Steve Samson's Fashion District restaurant may very well be Downtown's best mid-morning spot. The brunch-friendly Italian fare is back after a kitchen fire hiatus, and ranges from Appenine breakfast plates with heirloom beans and roasted pork belly to lemon ricotta pancakes and Bolognese-drenched burgers.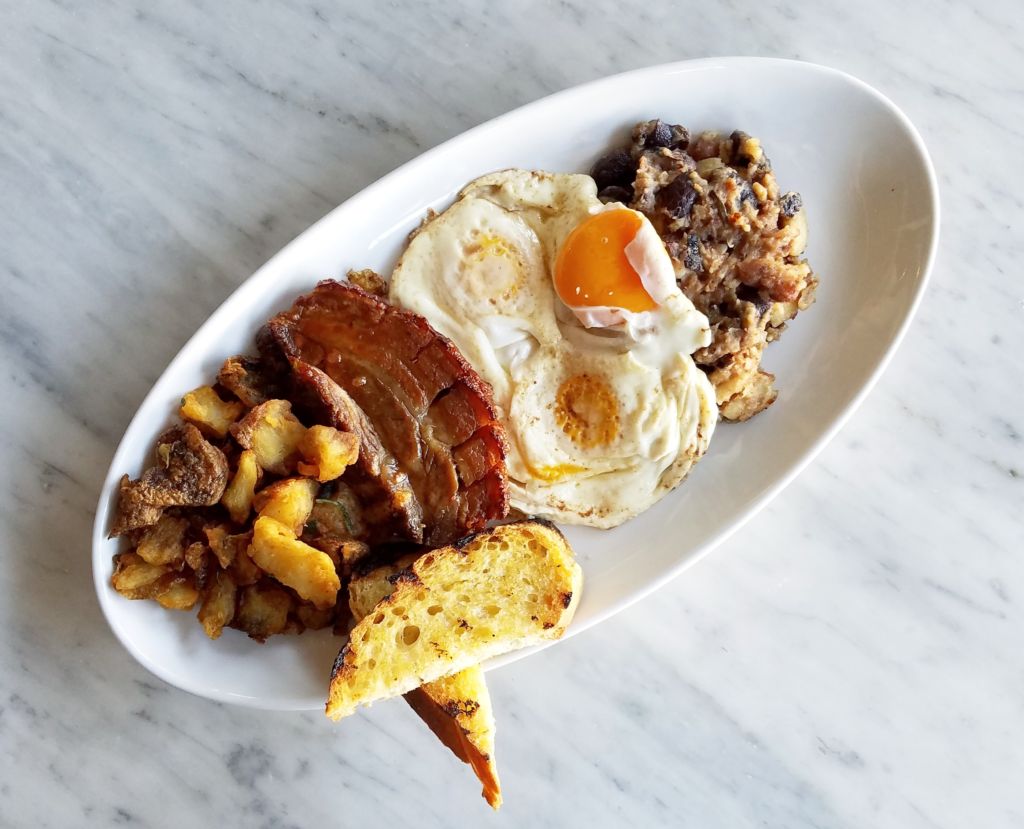 11. Paramount Coffee Project
Fairfax's cool kid coffee shop hangout made its sophomore debut in the Arts District, with all the airy, stylish vibes of the original. This new location has bites by Ria Dolly Barbosa, which means there are plenty of tasty morning toasts and eggs to nibble on, sometimes with Filipino flair.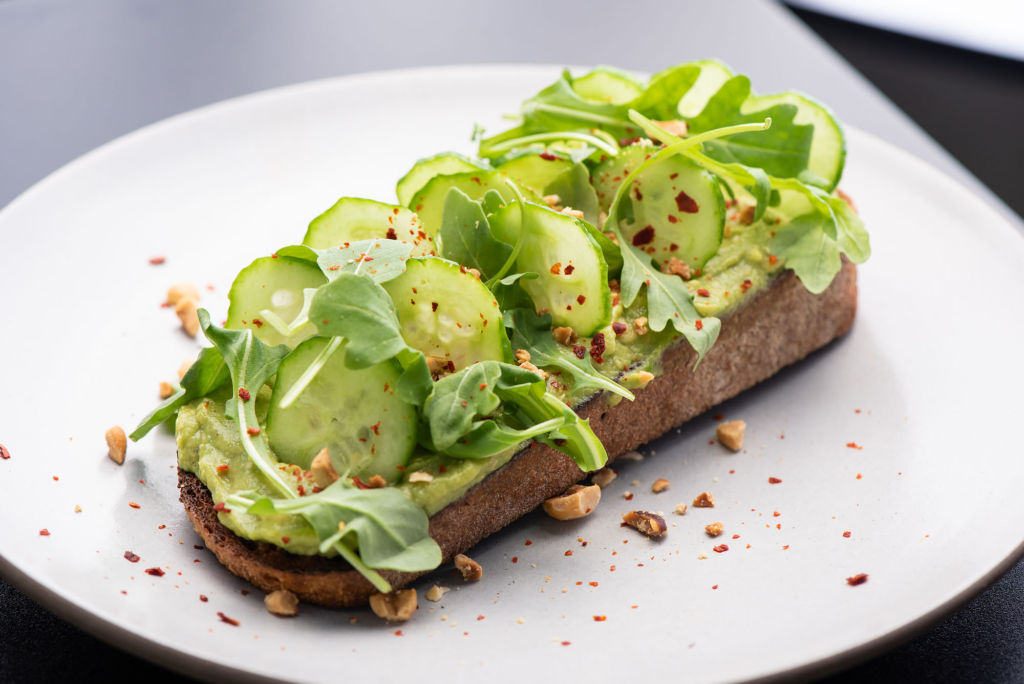 12. Golden Bull Restaurant
170 W Channel Rd. Santa Monica, CA 90402

(310) 230-0402
This reborn classic Santa Monica steakhouse is the ideal launchpad toward a weekend beach day in Malibu. With a refreshed interior and updated menu, the Golden Bull serves everything from ribeye steak hash to buttermilk pancakes, all of which goes wonderfully with a bright orange mimosa.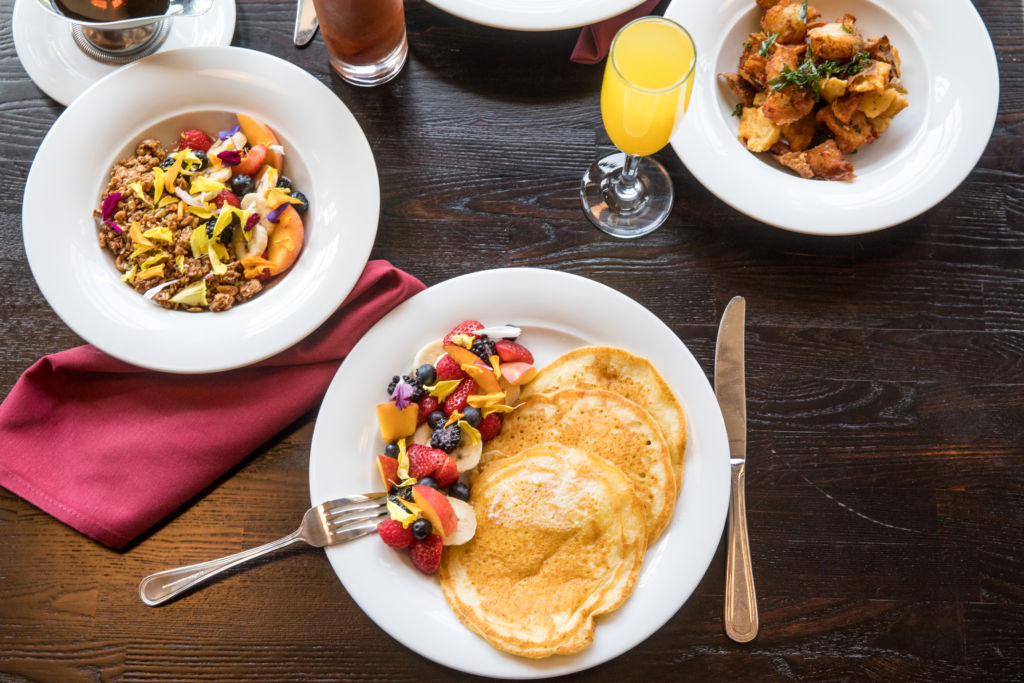 13. Little Prince
2424 Main St. Santa Monica, CA 90405
Talented chef Ari Taymor has opened this pop-up-turned-permanent restaurant, Little Prince, in the former Fork in the Road in Santa Monica. Expect morning libations to pair alongside an enticing menu of brunch dishes. Highlights include a green pea pancake, smoked salmon hash with seaweed hollandaise, and smoked brisket with Anson Mills grits.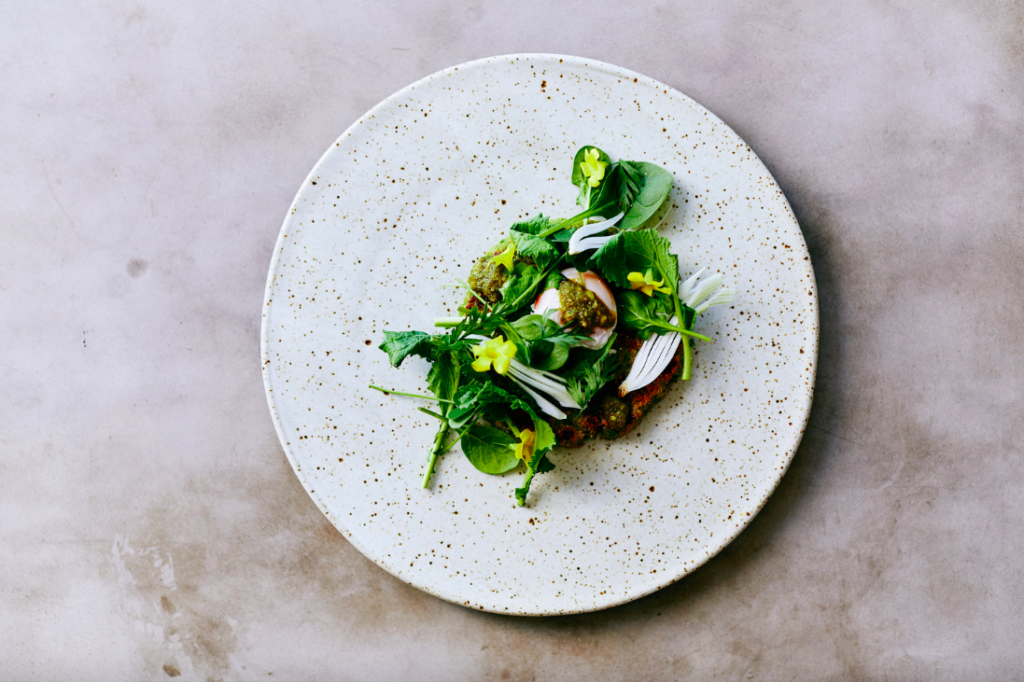 14. The Waterfront Venice
205 Ocean Front Walk Venice, CA 90291
(424) 309-5331
Enjoy breakfast or brunch on the Venice beachfront every day until 3 p.m. The mostly classic menu includes huevos rancheros, a burrito, and a requisite acai bowl. There are cocktails, of course, as well as smoothies and a turmeric latte — and bottomless mimosas daily from 10 a.m. to noon.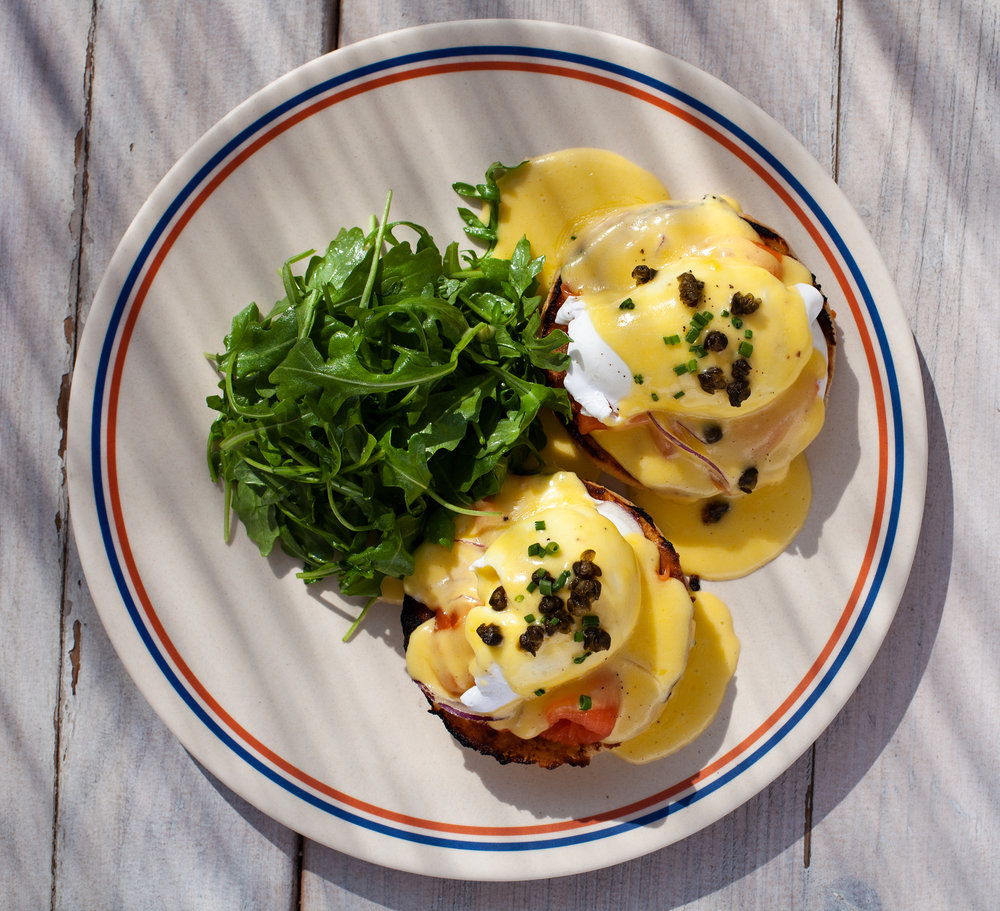 15. Hilltop Coffee + Kitchen
4427 W Slauson Ave, Los Angeles CA 90043
(323) 815-9833
This bright South LA coffee shop and all-day restaurant from Jason Fullilove comes to View Park-Windsor Hills just at the right time. Already packed with daytime diners looking for quality coffee and morning fare, it's also an excellent place for weekend meals. They've got bowls, from grain to acai, plus breakfast sandwiches and hefty toasts loaded with avocado to smoked salmon.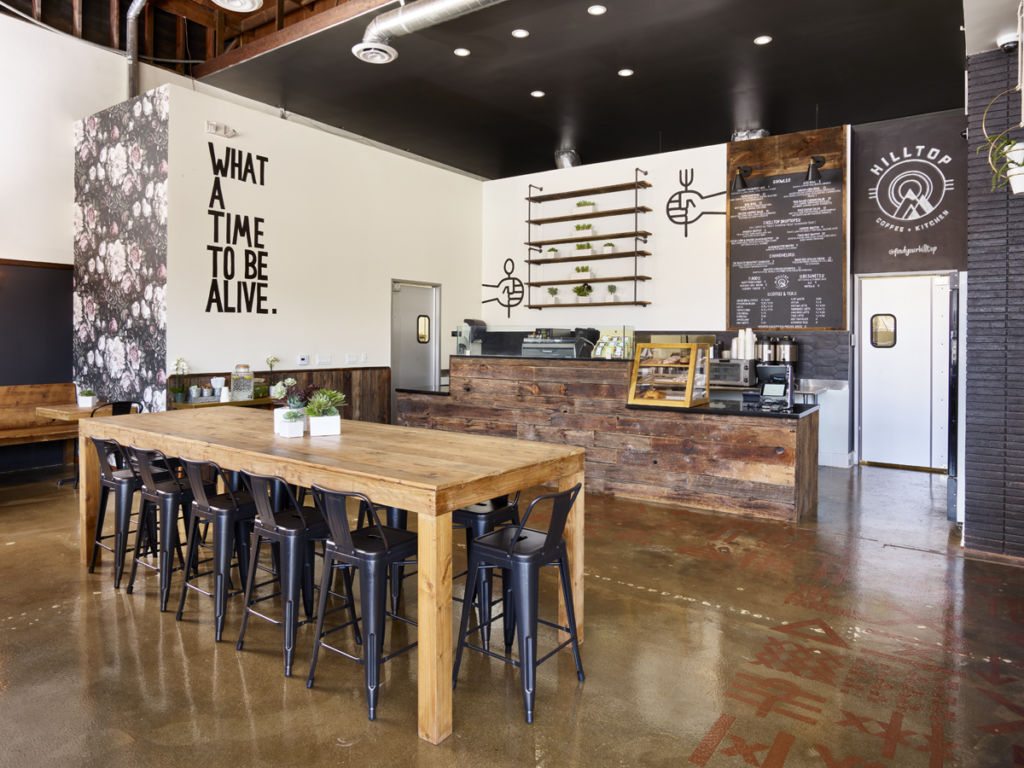 16. Jame Enoteca
241 Main St El Segundo, CA 90245
(310) 648-8554
Head to El Segundo for Jackson Kalb's take on brunch. The chef cooked previously at Factory Kitchen and NYC's Union Square Cafe, so it's no surprise the food just works here. For traditionalists, there are eggs Benedict served on a house-made English muffin and lemon ricotta pancakes. And for those in the mood for something heartier, there's fried chicken served on a pancetta-Parmigiano-maple biscuit.