The 10 Hottest Fast-Casual Chains in Los Angeles
Los Angeles is the birthplace of many delicious things, such as chopped salads and French dip sandwiches, but it's also ground zero for growing chains that go beyond the norm. These burgeoning businesses, serving fresh-from-the-farm salads, quick-fire customizable pizzas and loaded hot dogs, have multiplied across the culinary landscape. And for that, we're eternally grateful. But don't take our word for it. When it came time to pick the top 10 fast-casual chains around LA, we asked our readers for their favorites in our recent survey. The results are in, and they focus on high-quality, counter-service restaurants with between two and 50 locations locally and nationally. Here's what made your list.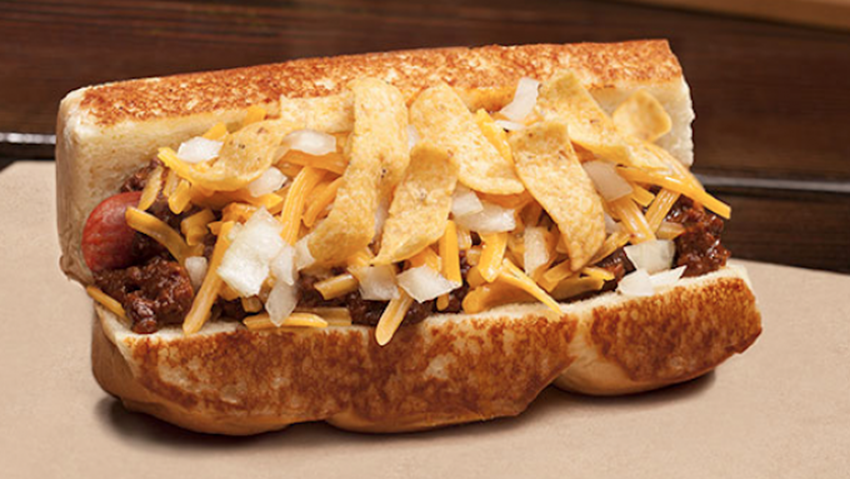 1. Dog Haus
Why it made the list: Known for its high-quality loaded hot dogs, sausages and burgers, this casual spot has gone from one shop on a sleepy stretch in Pasadena to eight franchised restaurants around the country, and it's still growing ­— it's on track to open more than 100 franchise locations over the next six years. The all-beef skinless hot dogs and Black Angus burgers come on sweet King's Hawaiian rolls, which usually disintegrate under the weight of the 40-plus toppings from which you can choose, but that's what forks are for.
Must order: The Sooo Cali dog with wild arugula, spicy basil aïoli, crispy onions, avocado and tomato; The Fonz, a spicy Italian sausage with pastrami and melted mozzarella cheese; and the trademarked Freiburger, which is topped with cheese, slaw, fries and a fried egg.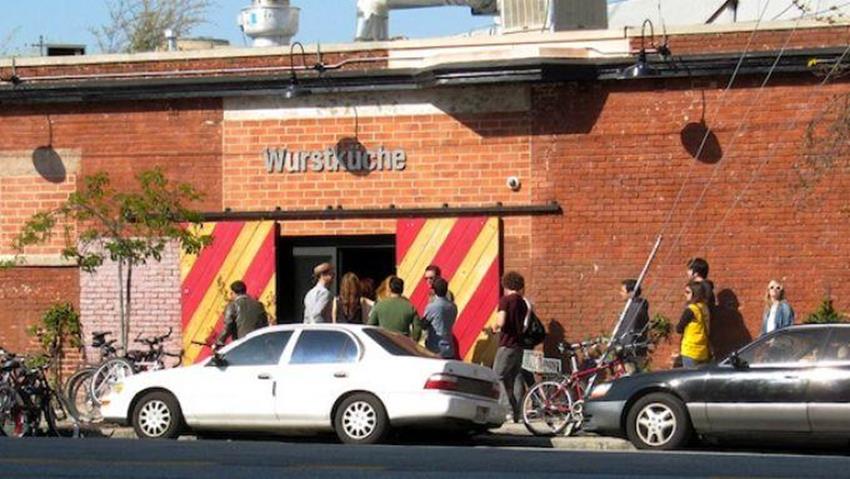 2. Wurstküche
Why it made the list: This duo of sausage emporiums — one in the Arts District Downtown, the other in Venice — attract all sorts for the hipster vibe, great beers, tasty links and superb fries. Dubbed an "exotic sausage grill," it may have been the first spot to offer rabbit, rattlesnake and buffalo sausages. There's a third location that recently opened in Denver as well.
Must order: The classic bratwurst is always a good bet; it's topped with kraut, onions and peppers and great spicy mustard. The Belgian fries are a must.
800 E. Third St.; 213-687-4444
625 Lincoln Blvd.; 213-687-4444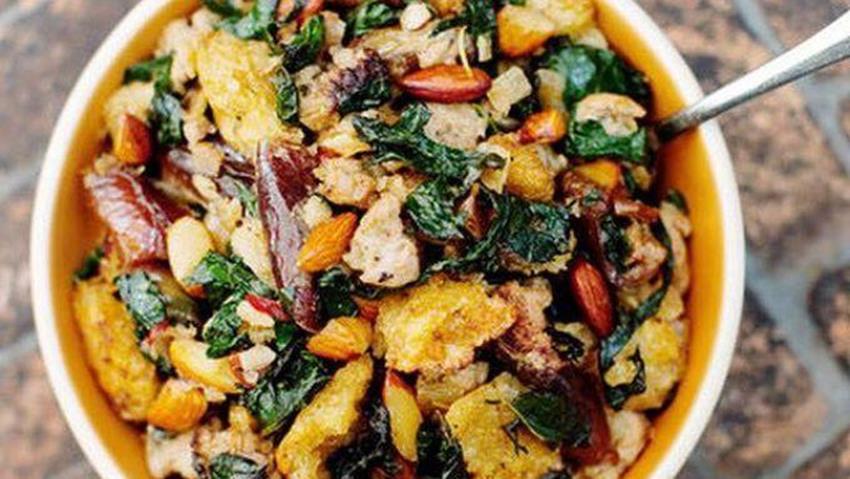 3. The Larder 
Why it made the list: Who can resist artisanal breads, fresh-baked pastries, prepared food to go, wines, cheeses and more à la Suzanne Goin and Caroline Styne of A.O.C., Lucques and Tavern? There are now four locations, including the original attached to Tavern in Brentwood, The Larder on Maple Drive, The Larder on Burton Way and The Larder at LAX. This is grab-and-go the Goin way: the breads are baked in-house, the ingredients are top-notch and that cavolo​ nero is one of the best things you'll ever eat.
Must order: The Pilgrim sandwich with turkey, stuffing, cranberry and lettuce; the Grande Fromage sandwich with apple or prosciutto; the triple pork burger with Manchego and romesco; young broccoli with arbol chile; Brussels sprouts; and slow-cooked cavolo nero.
11648 San Vicente Blvd.; 310-806-6464
Multiple locations including LAX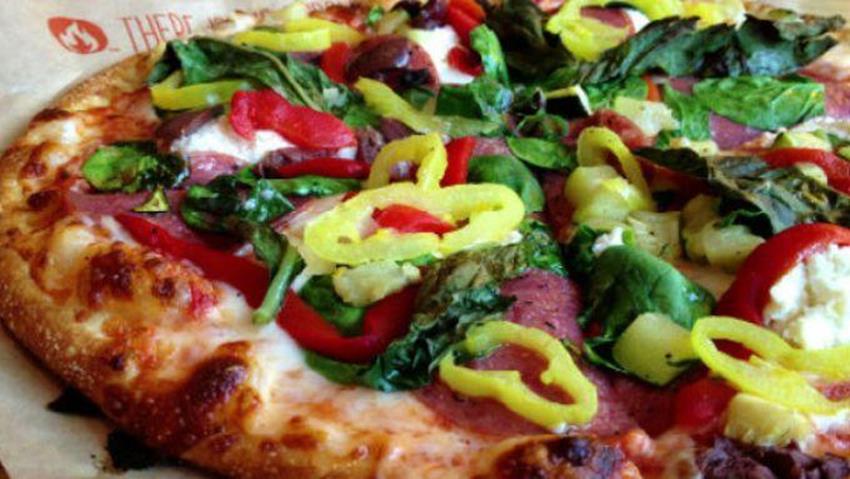 4. Blaze Pizza
Why it made the list: The last few years have seen an outpouring of fast-casual, customizable pizza shops around the greater Los Angeles area (800 Degrees, PizzaRev and Pizza Studio among them), but Blaze has one thing going for it that the others don't: chef Bradley Kent. He fiddled with the dough at his own pizzeria, Olio, for years before perfecting it, and used that knowledge to create an easily replicable, foolproof fast-rising dough for the growing chain. What you get is a crust that is better than it should be, and it will hold as many toppings as you can pile on for around eight bucks.
Must order: Get it the Blaze way — there are nine signature pizzas, including one with artichokes, mozzarella, ricotta, chopped garlic and dollops of red sauce — or you can build your own from the myriad toppings. There's even a gluten-free crust.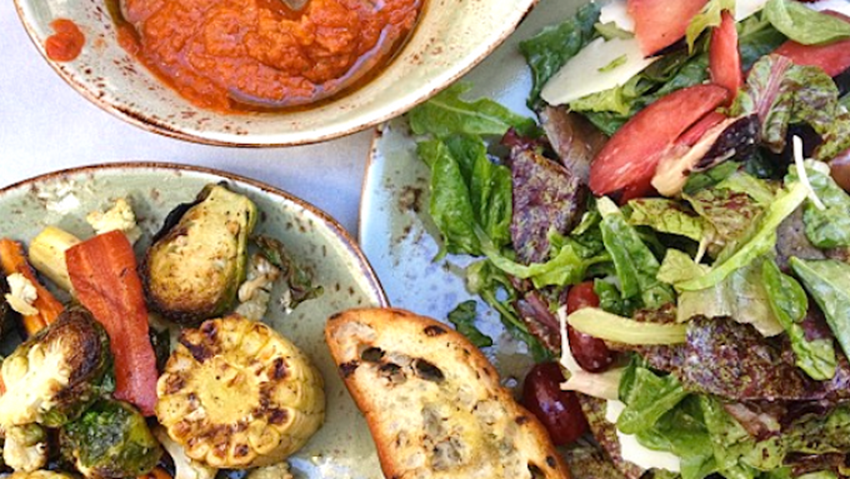 Why it made the list: Three local chefs — Erik Oberholtzer, Matt Lyman and David Dressler — came together and created a casual spot for market-friendly food, sourcing ingredients directly from farmers, and keeping it easy on the wallet. Socially conscious salads made with locally grown greens, hearty sandwiches and inspiring comfort-food entrees and dessert are available daily at 10 locations (and growing) around LA, plus outposts in Orange County, San Diego and the Bay Area. It's such a good formula that even Danny Meyer took notice.
Must order: Buttermilk fried chicken salad, tuna niçoise, marinated steak plate with mashed potatoes and salad, and any dessert (vegan and gluten-free too). Take note of any daily specials; they're exclusive to each location.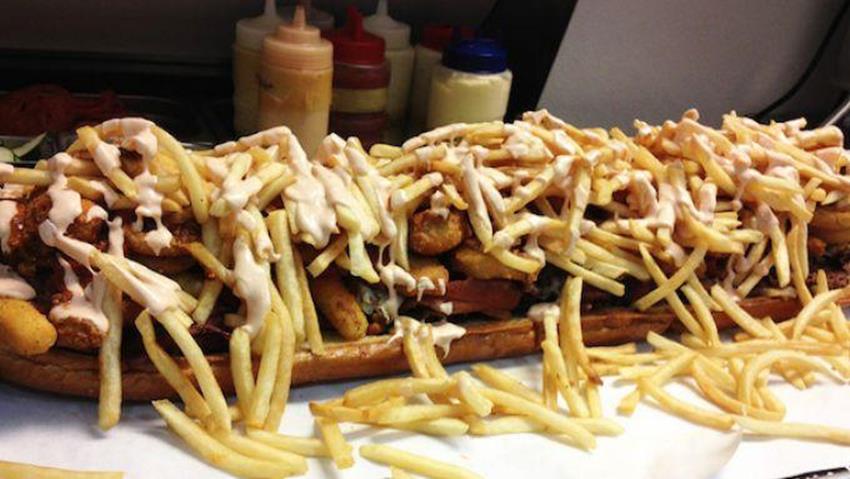 Why it made the list: This duo of small delis in Westwood and Hollywood known for gut-busting creations and extreme eating contests is owned by three friends from New York  — Josh Stone, Salvatore Capek and Jerry Ferrara (Turtle on HBO'sEntourage). The goal was to serve traditional subs and sandwiches as well as "fat" sandwiches, or ones loaded with everything from guacamole to mozzarella sticks, gravy and fries. The trio has taken the show on the road, now with more locations in San Diego and Austin.
Must order: The namesake, the Fat Sal, has roast beef, mozzarella sticks, onion rings, fries, brown gravy and mayo stuffed in an extra-wide hero roll; and the Fat Juanito, a cheesesteak with chili, guacamole, fries, Tapatío hot sauce, ranch dressing and some shreds of lettuce in case you need your greens. There are also wraps and salads, hot dogs and burgers and thick shakes.
7. The Oinkster
Why it made the list: The idea of "slow fast food" is not new — there are small mom-and-pop-style shops around the country serving comfort-food classics with quality ingredients (i.e. Shake Shack). But when Andre Guerrero opened this burger and pastrami stand in 2006, it was a departure for the chef, who had been cooking in top restaurants around LA for more than 20 years. The pastrami, pulled pork, burgers and Belgian fries are made with painstaking care, which you can taste. The original Eagle Rock location is now joined by a sibling in Hollywood, and we hope more are on the horizon.
Must order: The Oinkster, a mound of house-cured pastrami topped with red cabbage slaw, caramelized onions and Gruyère cheese; the Royale, a third-pound Angus beef burger with cheese, bacon, chili, pastrami, onions, tomato, lettuce and Thousand Island dressing; the Belgian fries; and any shake, especially the monthly specials.
2005 Colorado Blvd.; 323-255-6465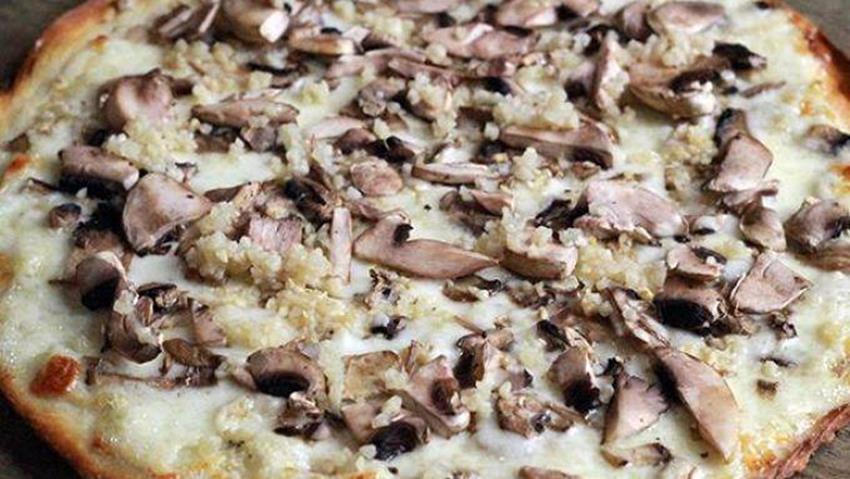 8. PizzaRev
Why it made the list: There was a time when telling someone at a counter exactly how you wanted your food and having it made fresh in front of your eyes was novel. These days, customized, hot-out-of-the-oven pizza is a big deal here in LA and around the country. PizzaRev features fresh dough patted out and loaded with sauce and toppings of your choice. Your pizza is then fired in a wood-burning oven only to be delivered in mere minutes from the time you ordered it. Choice abounds, including vegan toppings and gluten-free crust, plus a dessert pizza with frosting and chocolate, caramel or raspberry sauce, and all options are around $8. There are more than 20 locations and counting in California, plus outposts in at least five other states.
Must order: Do it up: choose your crust, a sauce, cheeses and any of the 30-plus toppings for your pie.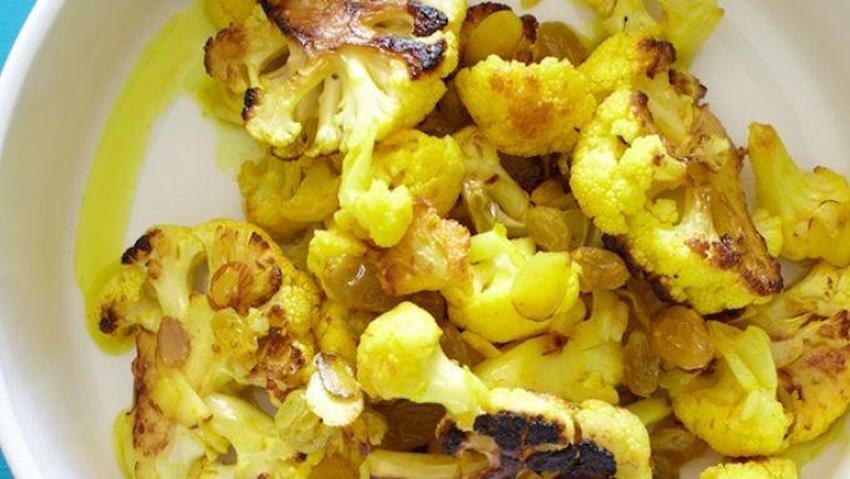 9. Lemonade
Why it made the list: Chef Alan Jackson left the world of fine dining and catering to launch his first Lemonade in 2007, and now the sunshine-y bright chain is synonymous with fast-casual dining around LA. Each location features a counter filled with premade salads, pot roasts and other braises, mac 'n' cheese, desserts and various flavors of lemonade. There are 12 outposts around Los Angeles with more coming soon, plus others in San Diego, Orange County and Dubai.
Must order: There are many salads to choose from, and they change regularly and by location, but the curried cauliflower with raisins and almonds, snap and snow peas with edamame, kale with kumquat vinaigrette, and red quinoa with apples never disappoint.
Source: Zagat